Leaderboard Email Campaign
We launched an email campaign that notifies owners of their standing among luxury shoppers. By adding verified items to their appreciate wallet, owners can find out where they and their collection stand compared to others. To determine the percentile they fall in, we used the value of their wallet and assigned them a badge: Luxury Explorer, Luxury Enthusiast, and Luxury Curator. To create these badges, I went through three major rounds of design to ensure they accurately represented each tier of users.
︎

Round 1 Initial quick sketches based on our illustration and icon line styles with our main brand color pairs.

Feedback: Include the logo, make it more badgy and less colorful. Try our different shapes for each tier.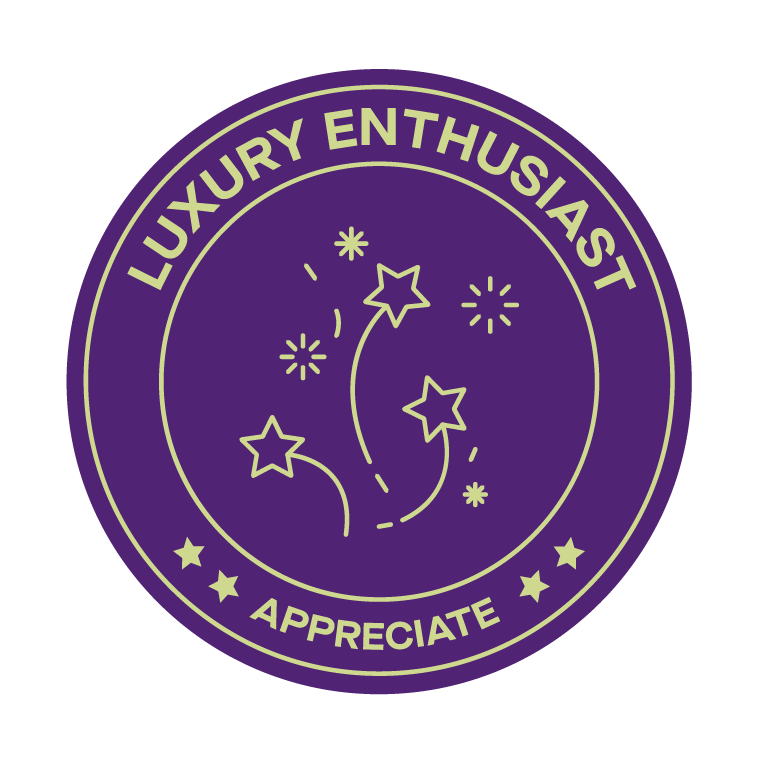 ︎

Round 2

Based on the feedback, I made some adjustments to the badge design. I used distinct shapes for each badge to make them more visually different from one another, simplified the color palette, and added the logomark with bolder lines to make the badges stand out more.



Feedback: Incorporate our patterns and make them more abstract, create a more obvious evolving path and less color, no logomark!
︎

Round 3

I took a more abstract approach and designed three badges based on our pattern system that showcase a clear transformation path. The Luxury Explorer badge features a simpler pattern, representing the beginning of the journey. The Luxury Enthusiast badge incorporates a more complex pattern, indicating progress and growth. The Luxury Curator badge showcases the most intricate pattern, symbolizing the highest level of achievement in the Appreciate community.
---
︎

Badges in use: