Remember

Branding
Web Design
Package Design
Publication Design
Remember is a futuristic product designed in the shape of a sleeping mask. It captures and replays a user's dreams in vivid detail, serving as a source of inspiration or entertainment.
Logo
The Remember logo features two main shapes - a cloud that resembles a human brain and a spark that represents the creative and "aha" spark of remembering. These two shapes are combined to create a unique and memorable logo for the futuristic product.
Branding Guide

This branding guide tells the story behind Remember and showcases the brand creation process, including the rationale behind each design decision.
Website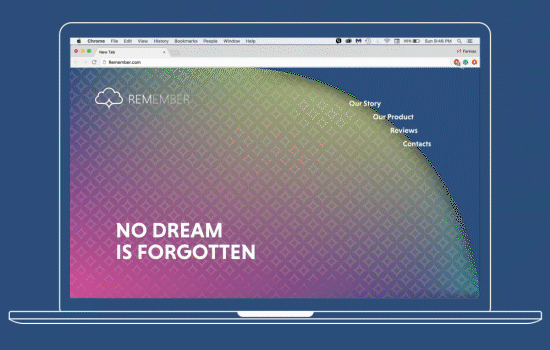 Packaging

The Remember packaging features a slide-out design that allows for easy access and use of the product. The product itself is designed in the form of a mask, which provides convenience and comfort to the user.